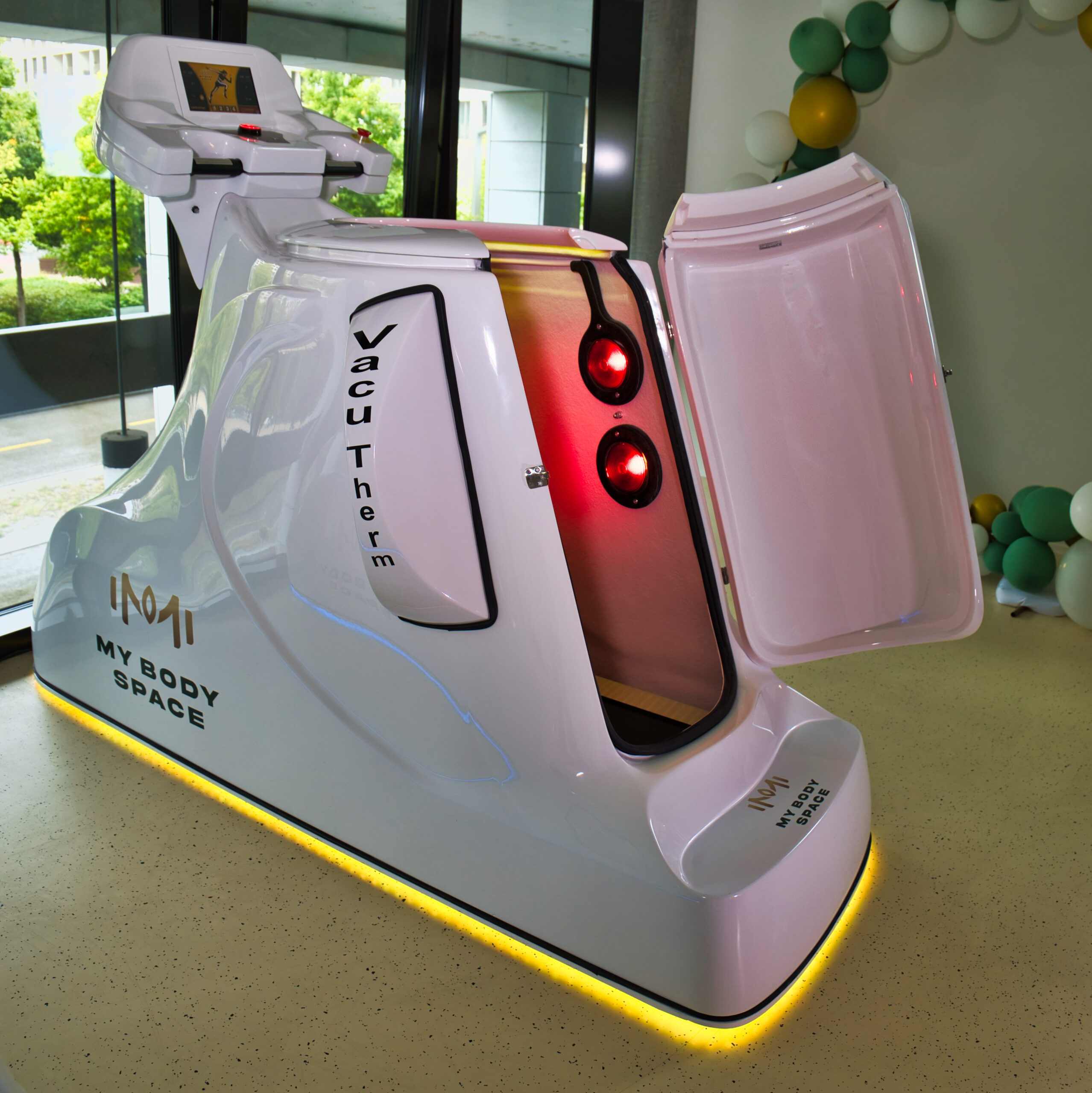 The cardio running training is complemented by
vacuum technology, lipo drainage and infrared
technology. In the section "technology" you will
find detailed information about the effects of the
training sessions. We will gladly inform you about
the efficiency of the device by phone or in person
on site.
After each workout on the stepper or treadmill, you can relax for 15 minutes on the Body Roll. The skin is cleansed of toxins by infrared rays. Fat, excess water, cholesterol, heavy metals and toxins are expelled. The Body Roll increases blood flow in the body, making your skin visibly more radiant. Oxygen is carried more efficiently into the cells. Relaxation, less muscle tension and
stimulation of the healing process from inside out are further results of regular Body Roll training.
With a booked appointment you can use this device free of charge. The revolutionary Body Belly will give you abdominal muscles in no time. Kneel on the comfortable sled seat and train your abdominal muscles by pulling upwards from the bottom. Right, from the bottom to the top! The conventional exercises are aimed at the upper abdominal muscles. On the Body Belly you also train the lower abdominal muscles during the first movement, which are very difficult to reach with the traditional exercises. The training is simple due to the ergonomic, comfortable orientation. You can freely adjust the seat from left to right, so you can reach all the muscles around the abdomen.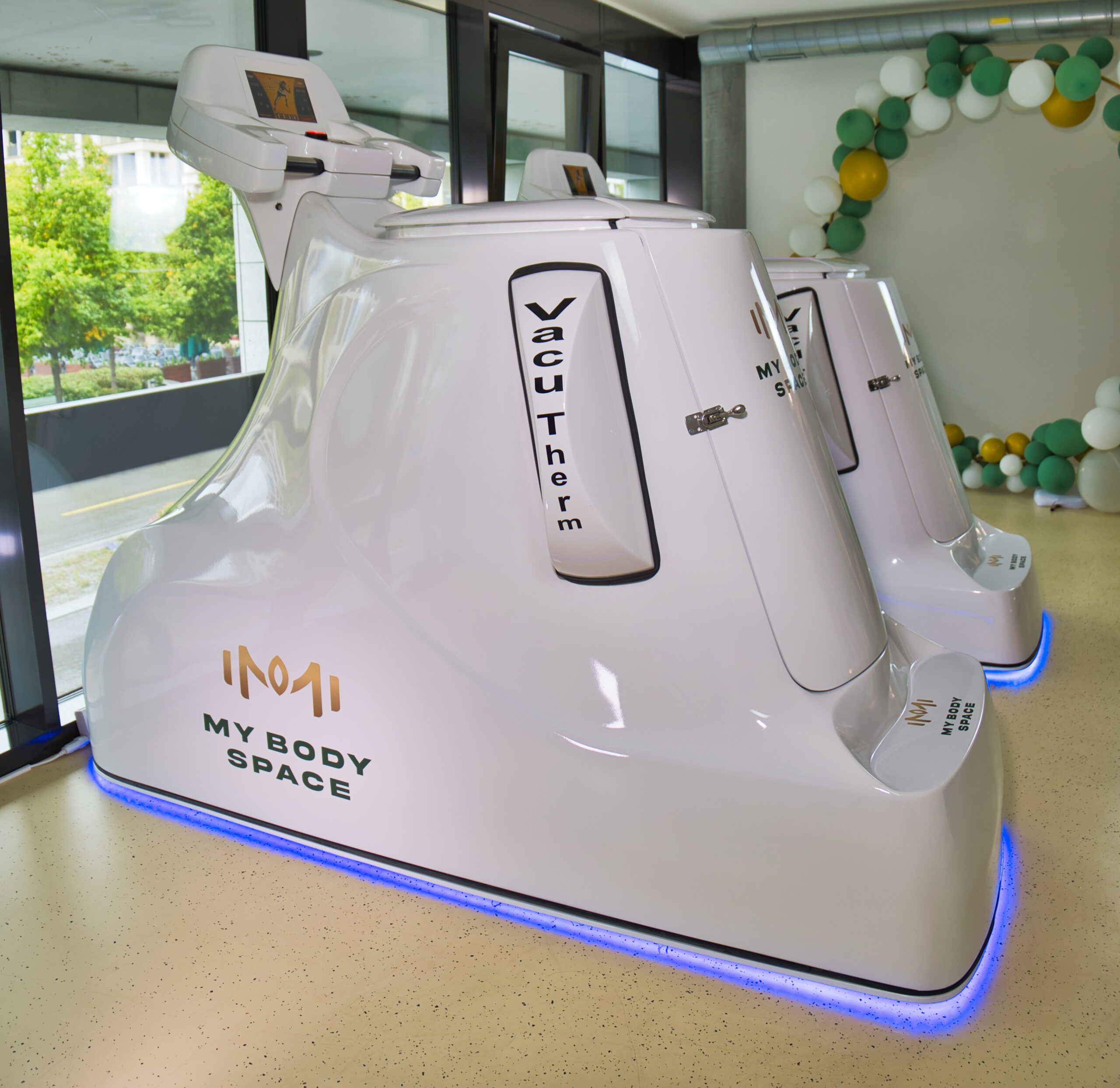 On this device, the cardio Stepper training is supplemented by the vacuum technology, the lipo drainage and infrared technology. We will gladly inform you about the efficiency of the device by phone or in person on site.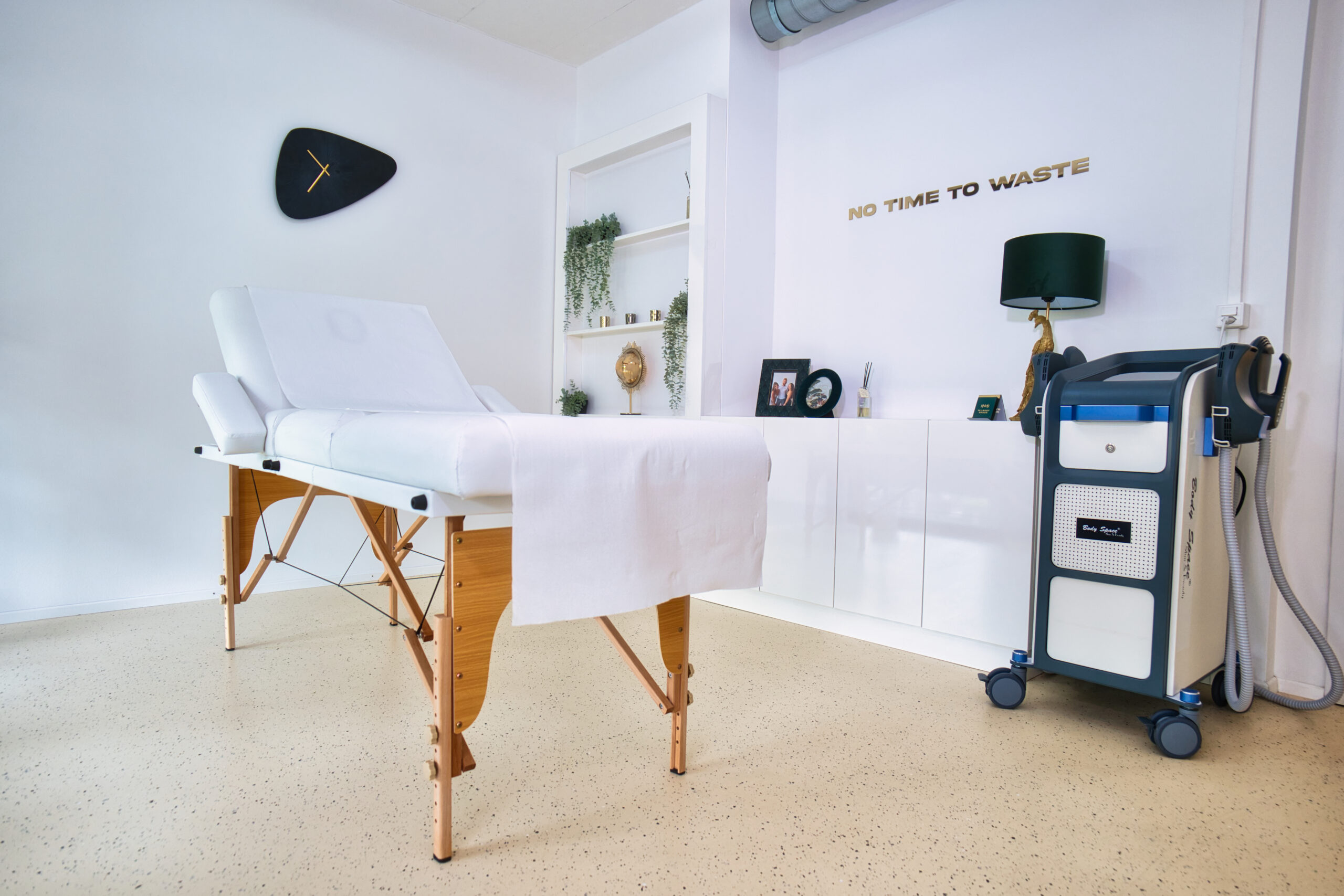 A versatile multi-treatment platform for the most sought-after aesthetic procedures without surgery or recovery time. This device integrates five different technologies into one treatment. The main features are: revitalizing, skin renewal, cellulite reduction, skin firming and wrinkle reduction. This exercise is performed lying down and is very suitable for warming up, because the muscles are then ideally prepared for training with the treadmill or the stepper.